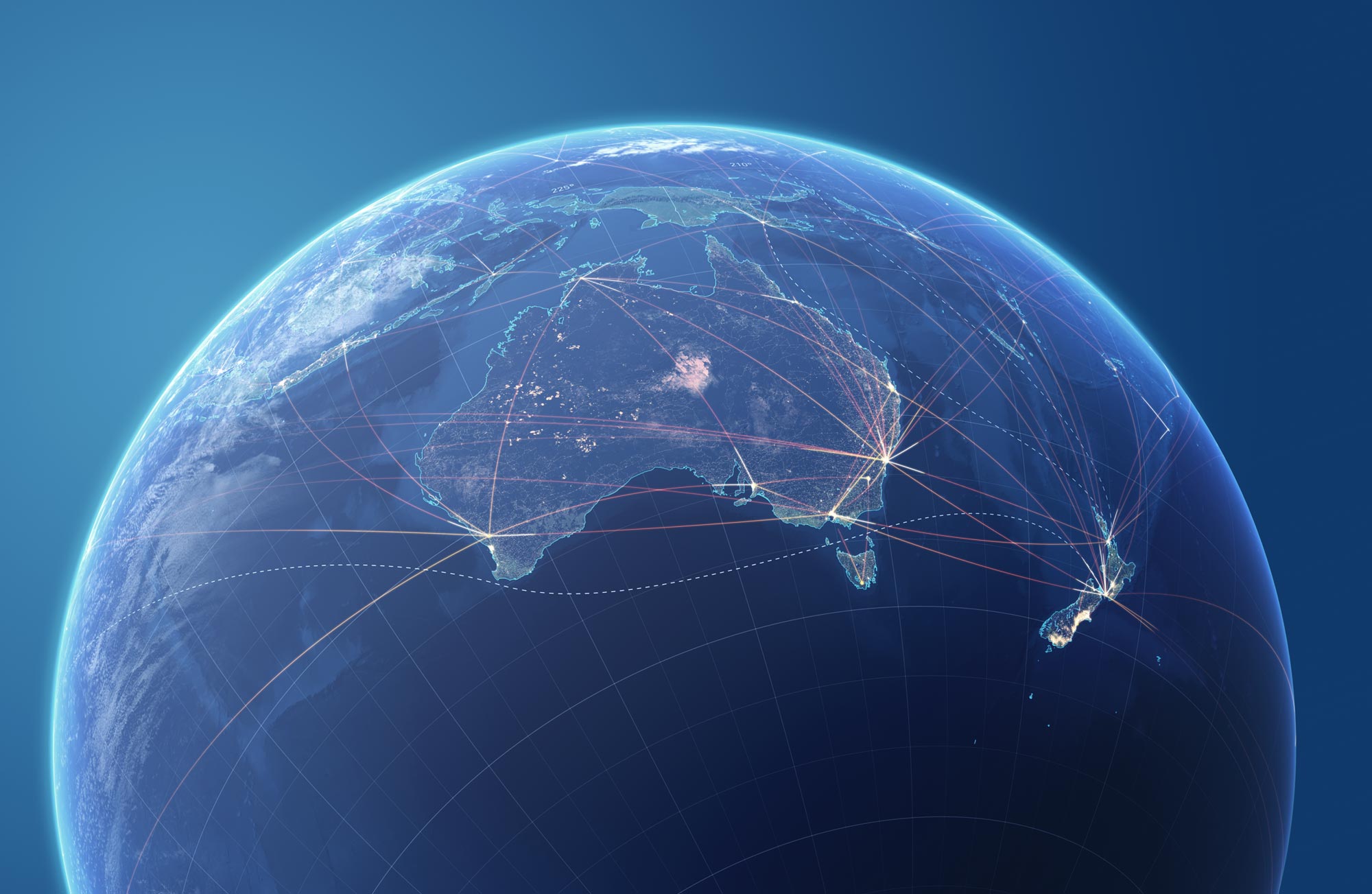 Careers
C4i is a global leader in Voice Communications in the defence industry. As a small to medium sized technology company based in Melbourne Australia, we develop leading technology for mission-critical customers worldwide. Our systems are used in control centres and command posts in more than 39 countries, making an important contribution to international safety.
We are part of the Frequentis Group, a highly successful global player in the field of safety-critical information and communication systems, headquartered in Vienna and with numerous offices worldwide. The mission statement of the group is "For A Safer World", because Frequentis systems and solutions help make the world safer.
The design and delivery of optimal communication systems requires a deep understanding of each customer's needs and a strong sense of identification with their challenges. For example, rapid growth in cyber-attacks is a major concern for governments and organisations worldwide. As part of our team, you will have the opportunity to actively shape the future of secure voice communications in our airspace, ground surveillance and many other areas.
At C4i, our focus is on our people. We strive to ensure that our employees are supported,  challenged and respected. To create a cohesive team and productive shared working environment, we value honesty, transparency and mutual respect above all. In this environment, our employees can take on and master new challenges, accelerating their personal development and helping the company to constantly evolve.
WHO WE ARE LOOKING FOR
At C4i, we are convinced that people deliver their best results when working in a company that suits them. Our employees all want to make a difference and to take responsibility for their work. We also firmly believe that as a company, we are stronger when people from diverse backgrounds actively contribute to the business. In addition to professional qualifications, we rely on good ideas, commitment and personal responsibility. We are always seeking bright minds and experts, all of whom share an enthusiasm for protecting our world and our customers.
Our employees hail from more than 20 countries, and we see each new nationality and foreign language as enriching our corporate culture. Around 70% of our employees are highly qualified engineers and industry specialists, typically working in roles such as: Software Developers, System Engineers, Project Managers, and Product Managers. We also offer professional positions in several key corporate divisions.
As a company that works in mission-critical environments, we rely on a blend of both young, highly trained employees and seasoned industry experts. This means that we offer internships for students as well as expert and management careers in a truly international environment.
HOW WE WORK
Our employees value the honest working atmosphere at C4i. Understanding that we achieve more by working together in teams, we value mutual appreciation, the open exchange of ideas and the enjoyment of shared success.
We know that personal development and success results when employee can use their strengths and are given the autonomy to work in the way that suits them and their lifestyle.  We offer flexibility through family-friendly part-time contracts and opportunities for remote working (where applicable).
Worldwide projects are often taking our employees to distant countries, and with each new project there's the opportunity for the whole team to broaden horizons and to develop valuable intercultural experience. In addition to our office in Melbourne and the Frequentis Group headquarters in Vienna, successful applicants will have opportunities to work worldwide in more than 20 other office locations, in countries such as the United Kingdom, the United States.
WHAT WE OFFER
We offer opportunities for growth and career progression across the company. Fantastic office facilities at an ideal location near the Domain Interchange, only a short stroll from the centre of Melbourne and across the road from beautiful parklands. Opportunity to travel to far flung reaches of Australia, with attractive employee packages. The work-life balance of our employees is particularly important to us. We believe that private and family needs should be fully compatible with the daily work routine and that our employees should feel able to meet personal commitments even during standard working hours.
We believe healthy bodies make for healthy minds, with many of our staff regularly riding, bouldering or training together before or after work.
JOBS
C4i has more than 70 employees, and we continue to grow. Refer to seek.com.au for exciting opportunities that are available. If there are currently no positions that suit your profile, please feel free to contact us proactively and let us know what you can bring to our company. We look forward to hearing from you!