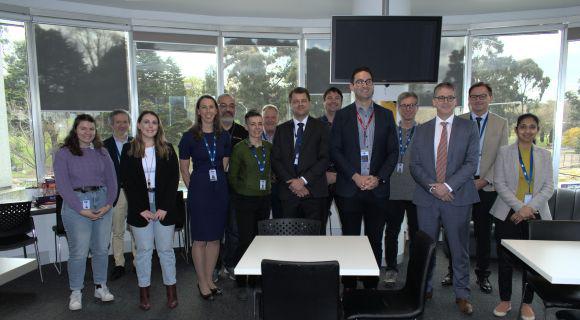 Australian Member of Parliament, Mr. Josh Burns MP, visits Defence SME C4i Pty Ltd in Melbourne
Australian based company, C4i, welcomed Mr. Josh Burns, Federal MP for Macnamara to its facilities  to showcase first hand C4i's high-end C4i defence secure communication technology. The products  are all designed, developed and built in Melbourne in the centre of his Federal Electorate.
In 2021 C4i received AU$33.6M of export orders, directly contributing to the local economy, securing over 95 high-end engineering jobs in the defence industry and its associated supply chain in the Melbourne/Victoria area. The Frequentis Group intends to create additional job growth in Melbourne by transferring software and hardware Intellectual Property from Europe to Australia, further developing C4i as a global export hub for Air Defence communication technology.